Anti-Carbon Movement Spreads, Sees Backlash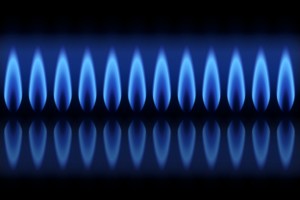 As certain states increase the pressure to impose laws meant to help reduce carbon emissions, others are taking note — but taking their efforts in a different direction.
California, in particular, has seen a number of counties and cities pass regulations banning the use of natural gas and propane in favor of electrically powered appliances or alternative energy sources. So far, 30 to 40 cities have adopted some type of ban. Others are requiring a balanced energy portfolio, which would allow natural gas when offset with renewable energy sources for other appliances or functions.
The municipalities with brisk residential construction activity tend to favor the balanced energy, while those imposing bans don't have too much building taking place. This helps minimize impact on the pool and spa industry, but there still are enough bans to cause problems for builders. In cities such as Santa Monica, for instance, contractors can't install gas heaters on their pools and spas.
"People in Santa Monica and other places build an expensive pool and spa, and they expect to be able to get it hot and use it in that coastal climate," said John Norwood, director of government relations with the California Pool and Spa Association. "We've had at least one situation where they could not get a gas heater for the spa. You can't heat it with a heat pump water heater — you just can't do it."
Some restrictions apply to renovation as well as new construction, which can require the replacement of the service panel, which can become expensive, Norwood said.
CPSA has seen some success in gaining variances that allow natural gas spa heaters.
To adapt, some builders are installing propane tanks, if they haven't been specifically prohibited. Others are installing stand-alone electric spas where they otherwise would have attached a concrete spa to the pool.
At the state level, two bills address the issue. One would prohibit the State of California from connecting gas to any of its buildings. This would include colleges and universities and, presumably, their pools and spas. The other bill would require cities and counties to pass an ordinance meant to reduce greenhouse gasses, opening the door to more natural-gas bans.
CPSA has joined a coalition of industries that is combating the gas bans.
States such as Oregon, Washington, Colorado and Nevada have started moving in the same direction.
In Nevada, a bill was recently introduced that would ban natural gas. AB 380 was defeated, in part because of a coalition of industries that fought the legislation, said Jennifer Hatfield of the Pool & Hot Tub Alliance.
But other states have taken notice — and moved in the opposite direction, imposing a ban on the bans. Texas, Florida, Georgia, Indiana and Kansas recently introduced bills that would preclude counties and cities from placing similar restrictions on gas and propane.
"They say they're trying to kill the 'California-style bans' on natural gas," Hatfield said.
At press time, Florida's HB 919 had passed both houses and was on its way to the governor's desk. If signed, it will prohibit local governments from restricting fuel sources. Texas' HB 17, which carries similar language, passed the House in March and was set for Senate hearings.
"We suspect it, too, will pass and ultimately be sent to Governor Abbot for his signature," Hatfield said.
Other states — Tennessee, Oklahoma, Arizona and Louisiana — enacted such legislation last year.
Back in California, the issue will likely linger, on both a state and municipal level. The California Energy Commission has indicated that its 2022 building code update will likely require residential buildings to include a heat pump water heater or heat pump HVAC system to encourage a move toward electrical. Because of consumer complaints, the CEC isn't considering an all-electric mandate for now, but it may weigh such a change for its 2025 rewrite, Norwood said.